ARRIVAL / DEPARTURE PICK-UP POINTS
All you need to travel to Albania from Europe is a passport, unless for UK citizens who'll need a VISA to enter the country.

Tirana International Airport Nënë Tereza :
The Tirana International Airport Ne ne Tereza, often referred to as the Rinas International Airport, is the main international airport of the Republic of Albania. It serves the city of Tirana, its metropolitan area, and surrounding region in the county of Tirana. 
It is located 11 kilometres away of Tirana, in the municipality of Kruje, Durres County. It offers international connections primarily within Europe.
Distance from airport to the registration office: 20 km or 30 minutes by bus.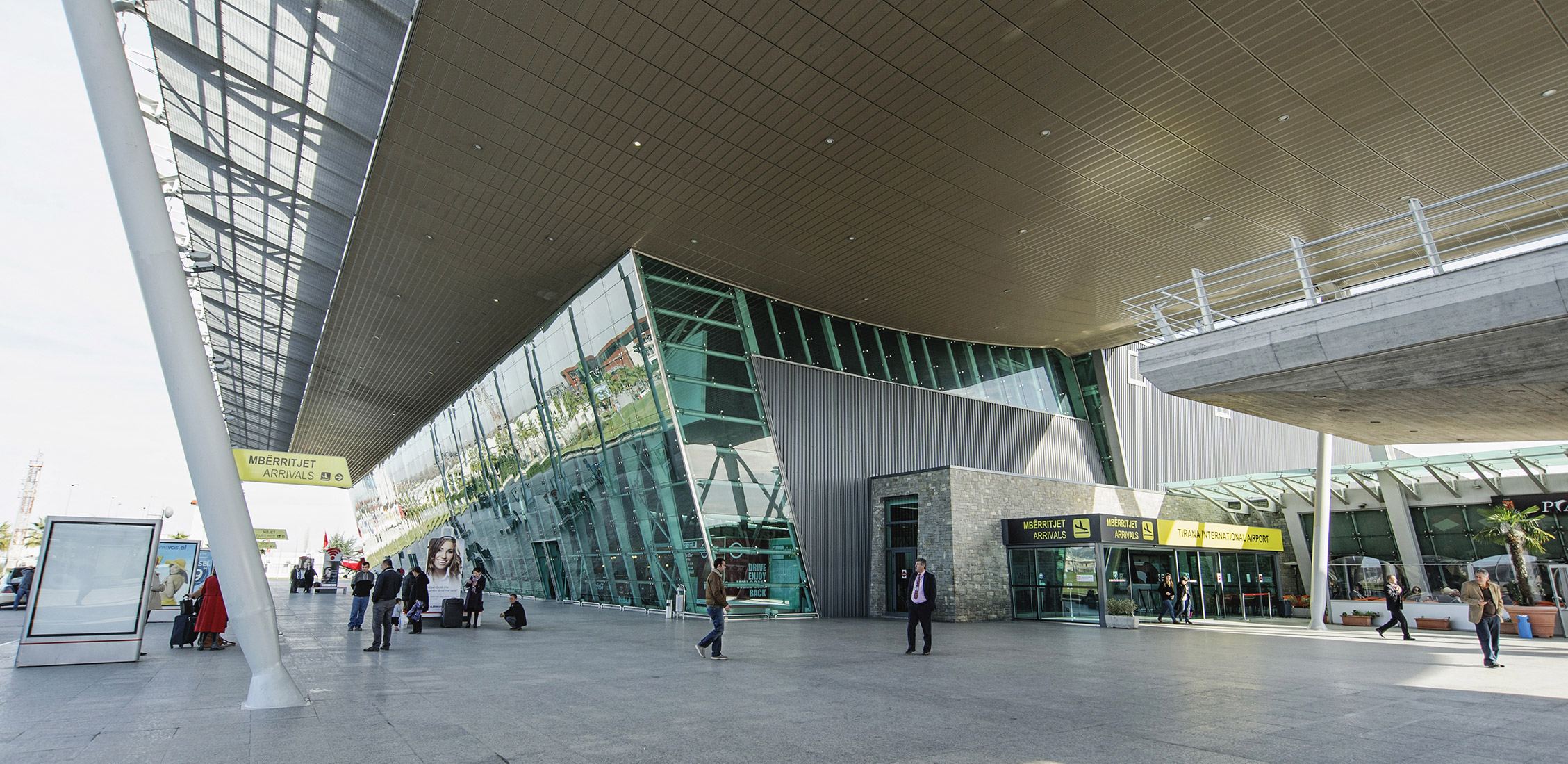 TRANSPORTATION SERVICE
Transportation services from/to official welcome points and from/to sport venues during official competition days will be provided free of charge for all participants. The transportation from/to competition venue, training venue, catering and opening ceremony venue for participants will be provided in the following ways:
Athletes and Officials transportation:
- Dedicated buses for teams;
- Shuttle lines every 30 minutes.
Referees transportation:
- Dedicated buses;
- Shuttle buses and vans.
VIP and EUSA transportation:
- Dedicated cars;